Latest news and events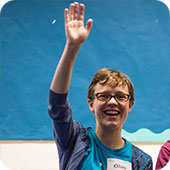 A MARATHON EFFORT
Olivia's 26 miles ahead
If you'd like to support a superhuman effort - and raise funds for KEEN — Coach Olivia Rudgard will be running the London Marathon in April. Olivia is a familiar KEEN face: she's been a coach for over a year and has volunteered in all three centres. This will be her first ever marathon, so why not give her training a boost by sponsoring her here.
FANTASTIC FUNDRAISING
More great support
At KEEN London, we are very fortunate to have corporate partners who support our work with great enthusiasm and commitment.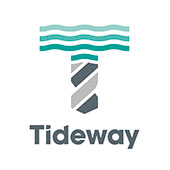 Our great friends and supporters at Tideway, presented Trustee Patrick with a HUGE cheque at their Christmas Fayre. Tideway staff had raised over £4800 through a variety of events and initiatives. Julia Fitzgerald, Chair of Tideway's Charity Committee, said: "We are delighted to continue supporting the hugely important work KEEN London does. As well as continuing to provide volunteer support at KEEN events, our team is delighted to have been able to raise this money for such a worthy cause."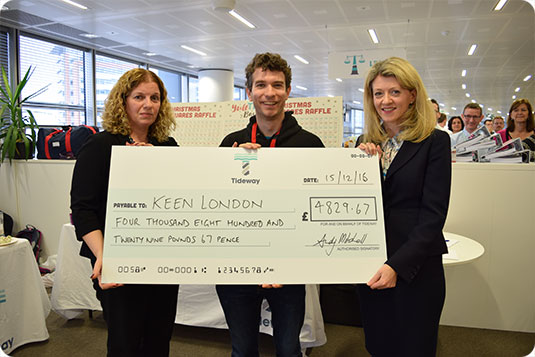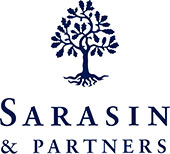 Enormous thanks are also due to Sarasin & Partners. They held a Christmas Jumper Day, which brought their total fundraising efforts for the year to over £20,000.
At the end of the year, we also received generous grants of £5000 from the Artemis Charitable Foundation and £2500 from the Worshipful Company of Pewterers. These awards will go a long way towards ensuring our unique, free service is available to over 115 families with additional needs in
VOTE FOR US IN THE AVIVA COMMUNITY FUND
Please take a couple of minutes to register and vote for KEEN London in the Aviva Community Fund. We want to take a group of athletes to the Norfolk coast at Easter. For many it will be the first time they've stayed away from home and they'll have the chance to enjoy a host of outdoor activities and create some really special memories.
You can register and vote here: https://www.avivacommunityfund.co.uk/voting/project/view/16-2105 Everyone who registers receives 10 votes, so please support us!
WE'VE JOINED THE BEYONDME PORTFOLIO
BeyondMe is an innovative movement matching professionals with charities to help create a better world. We're hoping to work with a BeyondMe team to help recruit many more volunteers to deliver our unique service. Find out more here: https://beyondme.org/projects/view/building-an-active-pool-of-volunteers/
SUPER STUBBERS!
Another successful Summer residential
This year's Summer residential had a new venue – Stubbers Adventure Centre in Essex – and more laughs, excitement and new experiences than ever before.  North London Co-ordinator, Andy Whitby gave us the lowdown.
"We arrived at Stubbers on Friday evening full of excitement! With our own catering as well as garden to run off steam, we soon settled into Maple Lodge, our accommodation for the weekend. After a big meal we burned off our excitement with a bonfire, marshmallows and camp songs, including KEEN favourite, the Moose Song.
"Saturday morning saw us split into our four teams for the activities: Kingfisher, Eagle, Emu and Nightingale (spelling KEEN!). We all raced about, completing our first four big activities, including: climbing, sailing, orienteering, a team challenge, bell boating, inflatable sofa and – would you believe? – DRIVING!
"By the evening we were all exhausted, after some down time we went for our 'night walk.' We were so tired we were all tucked up before the stars came out, although we were treated to a spectacular sunset from the top of the hill.
"On Sunday all teams completed their three remaining big activities. The serenity of sailing was idyllic, and so many athletes wowed audiences with phenomenal performances on the climbing wall. There was no doubt, though, about the two favourite activities of the weekend: the inflatable sofa and 4x4 jeep driving! 'It's the best day of my life,' said one athlete – and many more agreed.
"It was a joy to observe the bravery and the excitement of the athletes over an action-packed weekend. Of course, an enormous thank you to our volunteer coaches for making the whole weekend possible".
AHOY, LONDON!
Athletes take to the Thames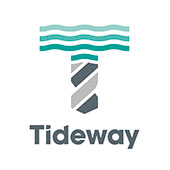 The second highlight of the Summer was a boat trip on the Thames, supported by our good friends at Tideway. Tideway employees raised funds to give a terrific day out to a group of nine athletes, and joined us as coaches on the day. We started with a trip down the river on a Thames Clipper before taking to the air on the Emirates AirLine and finishing up with some time on the beach at Royal Docks.
Tideway volunteer Emily McKenna said: "It was a really enjoyable day and was so rewarding to see the children enjoying the sunshine and having fun. I will definitely help out with more KEEN events in the future."
FANTASTIC FUNDRAISING
Summer fun and sports galore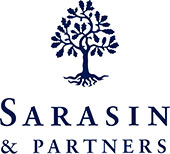 Our great friends at Sarasin & Partners have made a huge difference to our work with some amazing fundraising efforts. Partner Mark Fairbanks Smith completed the 80 mile Hadrian's Wall Challenge, raising £2,792 and another £2,200 was raised at the firm's charity golf day. And their Summer party proved to be an amazing evening all round, raising over £9,300. 
Lucy Walker from Sarasin & Partners told us, "Staff voted to support KEEN in December, after seeing how they transform the lives of young people and their families. We are delighted to have already beaten our 2016 fundraising target, but are not sitting on our laurels – our next event is later this month, in conjunction with the City Giving Day, where we are cycling the 240 miles to Paris, and also hosting a bake sale! We look forward to supporting KEEN in the years to come."
A huge thank you to everyone at Sarasin from the entire KEEN London family.
NEW FRIENDS FOR A NEW YEAR
Three great new corporate partners
We are thrilled to announce three new corporate partners who will be supporting KEEN in 2016 and beyond.  A very warm welcome to The Chaucer Foundation, Tideway and Sarasin & Partners LLP.   
The Chaucer Foundation is the charitable foundation of Chaucer Syndicates, a leading Lloyds insurer and reinsurer. The foundation is dedicated to supporting local projects, particularly those which help young people from disadvantaged backgrounds achieve their full potential. KEEN London will benefit from an annual grant for the next three years and we hope to also welcome Chaucer employees as volunteers.
Tideway is the company behind the Thames Tideway Tunnel — a major new sewer, urgently needed to protect the tidal River Thames from pollution. The 25km 'super sewer', from west to east London, will help protect the river from the millions of tonnes of sewage that pour into it every year from the city's Victorian sewers. This exciting development for the capital is a great fit for KEEN, as we also grow in the next few years, and we're looking forward to working with Tideway and their partners as they fundraise and volunteer.
Sarasin & Partners LLP, the asset management group based in the City, will also be fundraising for KEEN throughout 2016 and we are very much looking forward to also providing their employees with opportunities to volunteer at weekend and holiday sessions.
A very warm welcome to the KEEN London family to all our new friends. We can't wait to work with you and grow together!
SOUTH LONDON, HERE WE COME!
More big news for 2016
As well as welcoming new supporters, new coaches and — of course — new athletes, this year will also see a huge new development for KEEN. For the first time, we will be offering sessions south of the river.  The sessions will begin in the Summer term and will be held on Saturdays at the Lilian Baylis School in Lambeth. 
Nicole Curtin, our Senior Co-ordinator says, "We have known for a long time that there is a demand for KEEN's unique service in South London so we're delighted to be heading to Lambeth. We can't wait to make new friends and welcome many new members to the KEEN London family".
If you know any families who would benefit from attending KEEN sessions, or anyone who would be interested in joining as a coach, please contact nicole@keenlondon.org
We'll let you know all the finalised details about this new milestone in our next newsletter.

Lilian Bayliss Technology School
WATCH OUR NEW KEEN LONDON VIDEO!
MAGICAL TIMES AT MEDINA VALLEY
Our second annual Easter trip to the Isle of Wight was a whirlwind of wildlife and wild outdoor adventures. This was a first-time residential for most of the athletes, and for some it was their first trip away from home. Coach Kamal sent us this report:
Friday:
The journey for the highly anticipated Isle of Wight residential began with a quick vote on the films to watch en route to Portsmouth. The Lego Movie & Paddington were the selected films and 'thanks' to some Good Friday traffic, we were able to watch them both! After crossing over to the Isle of Wight via ferry, we arrived at the Medina Valley Centre and were warmly welcomed by some familiar faces.

After a quick briefing by the Medina Valley Centre team, dinner was scheduled a little earlier which was welcome news after the long journey down. Due to the weather, the re energised Keen athletes engaged in some creative indoor activities which included arts & crafts, pool and some intense table football games! These were all of course accompanied by giant connect four games, dominoes and the odd chess game. To bring it all together we were treated to some delightful piano music which was played by the athletes and by some of our talented coaches.

After quite a productive evening, the athletes had created some beautiful Easter cards which were designed with some colourful Easter eggs and drawings with heartfelt messages inside for their loved ones back home. The creativity didn't stop there as colourful items of jewellery ranging from necklaces to bracelets were also produced by Keen's finest!
Saturday:
Everyone was up early and ready for a packed day of activities which began with a trip to the research and field study centre. The athletes were shown the various types of wildlife around the centre which included all sorts of marine life.

Canoeing & sailing were next, with the athletes being split into two groups as they ventured onto the Medina estuary! Thanks to the team at the Medina Valley Centre, all of the athletes had a great time on the water as they were all smiles and no one had fallen in (coaches included!).

After lunch we marched towards the woods for the shelter building challenge! After some much needed advice and tips from the experienced Medina Valley team, we split up into teams in order to compete for the best shelter in the woods. These shelters of course needed to be practical for a night's stay and also needed each team to produce some sort of entertainment to share with the group, be it a song or story. After the shelters were made, the proud teams had a photo taken inside each of their respective shelters with no clear winner at the end! As we sat around as a group, each team took it in turns to entertain. This included a gorilla song which involved the whole group and one unfortunate athlete /coach who ends up with the gorilla's snot!! A rap song composed by the artist formerly known as J.O.E and thanks to a creative genius, a limbo club!! Athletes and coaches were lining up to have a go at a make shift limbo line which was tied in between two trees! Our athletes also came across a bee fly which was quite a sight as we were educated about them by the knowledgeable Medina Valley team.

After returning to the centre before we started the last activity before dinner, it was time to mark the special day as it was Alicia's 13th birthday!!! Ella kindly gave Alicia her birthday present and card as we sang her a big happy birthday J

The next activity was falconry which was amazing as we got to see the 'Harry Potter' owl amongst many impressive birds that graced us with their presence. From lying down and having the birds fly right over us, to a brave coach holding his hands directly above his head as a hoop for a large bird to fly through, it was quite a show!

After completing the main course of dinner, the kind team at Medina Valley brought out a massive cake which they had made just for Alicia's birthday! We all sang and wished her a very happy birthday and enjoyed the cake very much.

The last activity of the day saw us return to the woods where we had previously built the shelters for a camp fire. The setting presented an opportunity for our athletes to share some scary stories with us as we trembled under the night sky.. Thankfully to overcome any residual fear, we were treated to marshmallows to toast and a good ol' sing song courtesy of the Medina Valley resident singer/musician Dan. Before we left the camp fire our athletes and coaches ended the night with the popular 'Moose song' that was sung last year!
Sunday:
The last day meant getting those last games of table football, pool, dominoes and giant connect four in however as it was Easter Sunday, an Easter egg hunt had been set up. With some 40+ eggs hidden around the centre, our athletes were busy scurrying around and tracking those eggs and in no time at all had found all of them! After the hunt had concluded what better way was there to celebrate than to do a big hokey cokey!!!

The last activity was orienteering and we were told that it was a brand new course that had been laid out for the first time. This involved finding 20 flags which were deliberately laid out across the various types of terrain near the woodland. New course or not, team Jurhani had found all of the 20 flags in just eleven minutes!! This had set the time to beat for the new course as the Medina Valley team were very impressed by the effort.

After packing and waving goodbye to our lovely hosts we made our way back to London, via quite a nice route through Westminster. Much like the popular song from the Lego Movie, everything had indeed been awesome!
The amazing and intrepid 777 runners paid a very special visit to our Sunday morning North London session on 26 April. They brought with them an enormous cheque for £80,000 - the amount they raised for KEEN by completing 7 marathons in 7 days on 7 continents.
SEVEN MARATHONS, SEVEN CONTINENTS, SEVEN DAYS – MORE MADCAP ADVENTURERS SUPPORTING KEEN LONDON!

2015 will kick off with the most adventurous and exciting fundraising challenge in the history of KEEN London. We're thrilled to have been selected as the UK charity beneficiary for the 1Above 777 Marathon Challenge. Six friends will be running 7 marathons on 7 continents in 7 days. The challenge will start in King George Island in Antarctica on 19 January. The team will fly to South America (Punta Arenas), North America (Houston), Europe (London), Africa (Cairo) and Asia (Singapore) before their final run in Sydney on 25th January.
It's an epic journey of 43,500km, 52 flying hours and 295km running distance. The team are being generously supported by 1Above energy drinks and the Travel Channel and we can't wait to follow their progress.
Look out for updates on Facebook and Twitter. We'd also like to gather a crowd to support and run with them in Hyde Park on 22 January 2015, depending on how energetic you feel, details of the route below – you can donate here. They'll certainly deserve our cheers!
Date: Thursday 22nd January
Start time: 11am-ish (but they're hoping to be at the start from around 10.30)
Place: Albert Memorial, Hyde Park
Details of the route:
START outside the Albert Memorial in Hyde park. There should be a bunch of us there so should be obvious. We aim to start around 11am (we land at 9:40am) so perhaps get there from 10:30 to be safe?

4 Laps clockwise of Hyde Park.

On 5th lap we head east at Hyde Park Corner down Constitution Hill towards the river through Trafalgar Square / Nelson's Column and along The Strand.

We come back along the Victoria Embankment until we hit Big Ben.

Chuck a right back along the finishing section of the London Marathon down to the end of Birdcage Walk.
Turn into St James' Park for 4 laps around the lake.
On the 5th lap we peel off half way round to finish along The Mall at Buckingham Palace.
You'll find a map here.

THE TANDAM TEAM SESSION AT KEEN

We were delighted to welcome the Tandam 2014 team to our North London session on Sunday 30 November. The team rode their six-man tandem from London to Amsterdam in September and raised over £16,000 for KEEN. It was amazing to see the bike – a real feat of engineering which is over five metres long and weighs over 500kg. Once the team had reacquainted themselves with the necessary skills to ride the bike, some of our athletes and coaches were able to try it for themselves. They soon realised just how much of a feat riding it al the way to Amsterdam must have been – especially turning corners!
Apprentice winner Tom Pellereau, who was one of the team, said "The bike wasn't easy to master but we were determined to complete the challenge and raise as much money as we could for such a great cause."
The Ham & High article:
Many thanks to the Tandam team for all the efforts and for making Sunday's session so memorable. See the gallery and more on twitter...
EAST LONDON COACHES WIN AT THE TEAM LONDON AWARDS
Our East London coaches are Team London Awards Winners! They picked up the Team of the Year Award in the Sports & Healthy Living Category at City Hall. The Awards, presented by Mayor Boris Johnson, celebrate the outstanding contribution made by Londoners to the city's Olympic volunteering legacy. The East London team was represented at the Awards by coaches Danni and Tee, and Co-ordinator Nicole. They were presented with their award by Paralympian, and 7/7 survivor, Martine Wright.
Our new base in East London has been an amazing success,. From a standing start less than a year ago, Nicole and the team were welcoming 19 athletes by the end of the Summer term. We're sure there will be many more new athletes and coaches this term and can't wait to meet them all!
---
ONE HOME-MADE BIKE. SIX SEATS. 12 MEN. 36 HOURS. LONDON TO AMSTERDAM. ALL TO RAISE FUNDS FOR KEEN LONDON!
This must be the wackiest fundraiser we've ever seen! A six-man tandem will be setting off from Buckingham Palace at dawn on 26 September and heading for the Royal Palace in Amsterdam. The bike is a one-of-a-kind engineering marvel and and the 12 pedallers will be donating all the money they raise to KEEN. We are immensely grateful to the guys for their tremendous efforts in making this challenge happen. And also to the behind-the-scenes brains who not only came up with the idea but are also making it happen.
Read all about it and please support and share their wheely great efforts. Thanks guys!!
See the interview with Tom Pellereau in the Herts Advertiser...
---
Fabulous fundraising absail by our friends at Bank of Tokyo-Mitsubishi UFJ, September 2014
Our fabulous supporters at Bank of Tokyo-Mitsubishi UFJ reached new heights in their fundraising efforts today. 47 members of staff abseiled from the 16th floor of their building in the City of London - a drop of over 71 metres!
Getting into the "jumping off a building" theme, Super Mario was joined by Bat Girl, some Teenage Ninja Mutant Turtles and more than one Batman!
Many, many thanks to everyone who took part, and everyone who sponsored and cheered them on! The money you've raised will make a huge difference to our athletes and their families.
---
KEEN visits Medina Valley Centre, Easter 2014
Following the amazing success of our Summer residential trips, we're heading further afield with an Easter TEEN KEEN trip to the Isle of Wight. A party of 30, including 12 athletes, hopped on the ferry and headed to the beautiful Medina Valley Centre. Here's what they got up to...
Friday:
Andrew was full of knowledge from the moment we went onto the ferry, about the how the salt condenses the water as the ferry drives forward to the different types of seagull that were flying past the window.
At the centre between activities Tobi played some nice piano music while games of giant connect four, chess and table football were being played by Ernie, Valentino, Jurhani, Pelumi & Mayowa.
The night hike gave Andrew and opportunity to use his bird calls in order to attract any birds, namely cuckoo's.

Saturday:
Shelter building in the woods was quite a success with Jurhani, Valetino, Andrew in my team and contributing to what was a high but spacious shelter! Valentino then sang the old school batman song which resulted in our team in shouting 'BATMAN!!' which entertained us in a technology free (TV) environment. Jurhani sang the 'Happy' song from Despicable Me 2 and then treated us to two hip hop songs that he had written himself!
We then sat as a group and were entertained by each group's form of entertainment which came in the form of an excellent and very catchy song by Rose and Julie-Ann 'There was a moose!' and Julie-Ann's song 'Ukulele'. These songs were accompanied by stories from Valentino and Rebecca.

The next activities involved canoeing and outdoor team building events. Both were thoroughly enjoyable with the weather being nice and sunny too.

We were then treated to falconry where we saw some extravagant birds including owls and even a vulture! The athletes were given an opportunity to hold the birds and see them up close.

After dinner we returned to the woods and sat around a lovely campfire where we played chinese whispers and then sang some more songs and told more stories. Ernie came up with a cracker and surprised everyone in more ways than one when he announced that would sing a 'parody' no less of the 'Ukulele' song that was sung by Julie-Ann earlier in the day. Not only was it a great rendition of the song including dance moves, but it was actually a parody!! Shanice then told everyone a funny story which involved her bumping her head many times which was then followed by a scary story which was told by Jurhani. In between Rebecca had shared a short story as well.

Sunday:
Things looked rather wet outside however that didn't dampen anyone's spirits (no pun intended). Orienteering was the name of the game and after we'd all dressed ourselves appropriately with the finest waterproof gear that the Medina Centre had to offer, we walked back into familiar territory past the woods and onto some open land. After a short brief we all split up into groups in search of the 20 flags which were deliberately laid out by navigating our way around various types of terrain by using the maps that were given to us. Jurhani, Pelumi and Mayowa were the victors as they were the first to successfully find all 20 points in no time at all.
Thanks for the write up Kamal.
See photos from the gallery and more photos on facebook...
---
KEEN London Christmas Party, 8 December 2013
An awesome day with over 160 athletes, friends, coaches, brothers and sisters, grandparents and uncles and aunts having a great time with KEEN's Got Talent, a magic show, bouncy castles, yummy food and cake, Santa, pressies and laughter all round...Our performers included a great dance routine by Ellemae followed by awesome solo singing from Judith, Shanice, Nathan A, Hamilton, Ernie, Gabriel Meth and superb bongo playing from Felix and Gopal.
Mr Ree entertained us with some clever magic, while DJ Keith 'Smiley' played great tunes throughout the afternoon.

A special thanks to all of the wonderful support from you our volunteers and to Patrick, Nicole C, Karen, Jill Robinson, Lindsay, Eleanor, Aaron, Jack J, Rebecca, Emma B, Mihaela, Bethany S, Claire R and Camilla for the fantastic 'behind the scenes' set-up work before and during the party.Your assistance ensured that the catering and entertainment was well received by everyone who attended!

A very special thank you too to Ankit and the Augentius team who supported the Christmas party and made it such a success by coming along and lending great support to our athletes; it was very much appeciated by all of the KEEN family.

Finally, we hope that you all have a safe and happy Christmas, we look forward to a great New Year in 2014.
See photos from the gallery and more photos on facebook...
---
A new KEEN venture for the first time in London for well over 12 years brought much excitement... our first East London session! Lots of home visits and work behind the scenes by many people ensured that our first session in East London ran as if the operation had been going for years. Many thanks to our trustees and local Councillor Michael Desmond for coming to our opening and as always, to our great coaches who made sure that what we offer is as good as ever. There were lots of really happy children engaging superbly with our experienced session leader Kaush, and many other regular coaches from Tufnell Park. We are already involved with 15 families in East London and we are aiming to increase our capacity upward in the coming months. A resounding success so far!
See photos from the gallery and more photos on facebook...
---
Alexandra Palace October 2013
Another fantastic trip with 22 athletes and over 30 enthusiastic and willing volunteers at this lovely venue; great skating from Manolis, Shine, Sam B (welcome back!), Adam V, Elias, Andrew K, John, Tony and Julie-Ann Tyler, Gabriel Meth, Jermaine, Aaron K and many others.  Many of our youngsters can skate unaided, have improved each time they come and find it difficult to leave when the time is up. Our athletes love this activity and to see such levels of confidence and levels of ability is most encouraging and a real testament to our youngsters and their levels of determination!
See photos from the gallery and more photos on facebook...
---
Another blue sky day allowed for lots of outdoor fun. A big thanks to all the enthusiastic coaching in the variety of activities on offer, ribbon twirling, cycling, obstacle courses, scooters, all the favourites (dodge ball, what's the time, Grandmothers footsteps.), space hopping, basketball, cricket and football.
See photos from the gallery and more photos on facebook...
---
KEEN London does Bollywood and other fun
Another fun-filled day saw us welcome the 'Dance for Good' Bollywood troupe to our morning session, thanks a bunch for organising that for us, Chandhni!!
Stand out athletes today were Felix, Gopal, Iulen, Ellemae, Alexander and Hamilton who all made a special effort to become involved with the dancing and other group activities. Lots of different types of fun and a steady increase in athlete participation is wholly down to the awesome support and enthusiasm from our 65+ volunteers!! KEEN just couldn't operate without you all, THANK YOU!!
---
KEEN London in Baby London feature
KEEN London is the subject of a three page feature in the Autumn issue of Baby London magazine.
It's available in newsagents now.
---
Hindleap Warren Residential August 2013
Certainly the highlight of the year, our residential surpassed last year for fun and laughter and sheer quality in every respect. A party of 58 with 17 athletes, 38 volunteers and 3 parents; orienteering, archery, climbing, pond dipping, ropes course, swimming, obstacle courses, Irish and Scottish dancing, drama, sport and untold LAUGHTER were on offer throughout the weekend… A particular mention must go to our athletes for their willingness to travel out of their comfort zones and try pursuits that at times were very challenging ...Andrew G demonstrated once again why his knowledge of creatures is so impressive, Amy spent much of the weekend laughing and had a great evening on Saturday in her new dress, her confidence on the climbing wall too, she was up there 5 or 6 times and made it look so easy – well done! Andrew Kay made orienteering and climbing look easy and even beat one of the instructors! Joe J had a highly successful weekend and in particular loved being in the pool. Valentino, Ed K, Rebecca and John Jo were particularly kind to others throughout the trip, and this was commented on by quite a few coaches. One of the stars of the weekend, Ella, was happy and joyful in everything that she tried and she constantly had a smile on her face, no matter how muddy she got, great behaviour too, Ella, awesome!!

Ernie, Andrew G and Valentino for excellent team work on the orienteering task. If it wasn't for their amazing map reading skills we would have probably got lost. They never lost focus; they had their eyes on the prize!!! Ernie demonstrated his water skills superbly and perhaps should be re-named 'Bob'! Sasha, Yasmin and Shanice showed much character and spirit, Sasha demonstrating her happiness with a constant smile…Yasmin beaming after her pamper night and hearing her laugh out loud is a joy to behold!! Shanice also looked after Abigail particularly well over the weekend. Gabriel, Manolis and Jonathan K were excellent at taking part in new activities, and all the smiles demonstrated that they were achieving lots in completely new areas of adventure. Our star athlete Felix (otherwise known as Hercules), excelled in everything that he did; swimming, ropes course, archery and climbing, well done Felix!!
A big, big thank you to all 58 of you who came and provided everyone with such a memorable and fun time and to our fantastic volunteers who, provided such great care and fun for our athletes from start to finish…roll on next year, it can't come soon enough!!

See photos from the gallery… and more photos on facebook...
---
Summer Picnic
Thames Valley Adventure Playground July 2013
A beautifully sunny day, our buses turned up on time and we were away...two very helpful senior coaches Daniel and Karen ensured that athletes and families arrived safely by mid-day in this place of immense fun. Highlights of the day were the water jet guns (ask Daniel our senior coach and 'head of security'), the glorious sunshine, the awesome sensory rooms, arts and crafts creations, 2, 3 and 4 wheel bikes, go-karts, golf, dressing up costumes and of course the food, glorious food!! Ellemae, Sasha and Elias were over the moon with excitement, Jermaine and his sisters had a very civilised picnic, Pardis and Ernie were in heaven on the multitude of different bikes and lots of parents had a lovely, relaxing day and as always, our volunteers step up to the mark in providing such awesome mentoring support and respite for families.
A MASSIVE THANK YOU to all the volunteers and family members who made this such a great success. It's easy to see why this event is always a huge favourite for all members of our athlete's families and why we will keep returning to this fantastic venue year after year!!.
---
KEEN London, House of Commons Kids Count awards,
June 2013
Once again, our volunteers and athletes were rewarded with a special commendation for their outstanding contribution to the community. We were presented with our award by James Brokenshire MP and the event was hosted by Nick Evans MP, Deputy Speaker of the House. KEEN London stalwarts and senior volunteers Karen and Daniel were joined by Sasha and Andrew G, along with Renata, our chairman of trustees Alan and coordinator Scott at a lovely evening on the Thames...everyone had a great time and we were very proud to win another award (our 3rd award in 12 months for contribution to the community).
See photos from the gallery and more photos on facebook...
---
Bikes and scooters at KEEN London, June 2013
The bikes and scooters came out today for our very first session on two wheels. WOW, what a success. Ed Morris, Aaron, Manolis, Elias and Mia were notable participants and children who sometimes find accessing activities difficult. We will be bringing these activities to sessions more often and the fact that almost every athlete had a go was a real credit to them and their fortitude. Brett England was a great bike rider helping many athletes and also being very generous with sharing, Joe Davies and Ed Morris both rode a bike for the very first time. Shine, Nathan, Joe Jenkins, Adam Viner and Mia all had great fun on the scooters as you'll see in the photos.
---
Swimming at Swiss Cottage Pool, June 2013
Another successful trip witnessed 24 athletes and 20 coaches venture to the mightily impressive Swiss Cottage Leisure complex.  Nathan D and Daniel H demonstrated much enthusiasm and so much movement…they'd certainly have slept well that evening!  Yasmin and Sasha had lots of fun judging by their smiles while they continued to soak both pool and poolside coaches, much to their bemusement!  Shine, Aaron and Manolis were in their element too and we were particularly impressed by the amount of lengths that athletes completed throughout the two sessions.
---
Canoeing/Canal Boat trip, May 2013, Pirate Castle, Camden
We had another very enjoyable day on the canal at Pirate Castle in Camden. After a thorough safety briefing, everyone got the their life-jackets on and hopped on board, either in canoes or on the canal boat. For some athletes, this was their first ever time afloat and most of them took to it like the proverbial ducks to water!
A lovely day weather wise, KEEN London decamped to our favourite Canoeing and Canal Boat venue, the Pirate Castle in Camden.  Nathan C, Joe D, Jermaine, Ernie, Manolis and Yasmin all showed great confidence and no small amount of skill in paddling and steering their boats through the canal in Camden and the Regents Park area of London.  Shine captained his boat particularly well where they narrowly (by only about 1 metre) beat the larger crewed boat... Other athletes enjoyed the Canal Boat trips where they travelled to Little Venice out west passed Paddington with Jessica, Daniel H and Andrew K becoming very excited with the many sights' along the way. Many played 'Eye-Spy' and enjoyed waving to random members of the public- we'll certainly be coming back again next year!!
A big thank you to our wonderful volunteers for putting up with being splashed (Nathan + Yasmin), the chaotic scenes while we were setting-up and generally mucking in and making the day a huge success as you always do!
---
Underwater Adventures – London Sea Life Aquarium,
— March 2013

St Patrick's Day brought with it Irelands best known export...yes, rain!! What better reason than to go visit some 'wet friends' at London's premier aquarium. Nathan D had a ball and this year took his time to walk through patiently with mum and look at each of the tanks slowly, excellent effort!, Sasha said hello to the rays at the tactile pool area, Manolis loved the sharks and sat down next to their tank for about 15 minutes, Valentino touched the starfish, Shine got up close to the penguins and James WA received a conservation medal for supporting a sustainable fishing programme. Andrew Goldsmith was in his element as he was regularly seen teaching other athletes and coaches facts about many of the creatures in the tanks...certainly the brains of KEEN London!! Thank you to Daniel Maine and Karen Coulton for standing in the rain and ensuring that things ran smoothly and to everyone else who came for ensuring our athletes stayed safe and had great fun!
---
TEEN KEEN January-August 2013
Our 3rd TEEN KEEN event of the term was at the Castle Climbing Centre in Stoke Newington.... regulars Elias and Aimes climbed with much aplomb while the confidence of new climbers Yasmin and Nathan C grew with each foothold they took... TEEN KEEN is becoming an integral part of what we offer with events running most weeks (usually Tuesday or Wednesday early evening and we regularly go bowling, see a movie, go ice skating, climbing and swimming at the Archway Pool too!

Regulars Elias 10 Events Shine 7 Events Nathan C 7 Events, Amy S and Adam L 6 each
See photos on facebook of climbing here and bowling here...
---
It snowed but still they came! January 2013
It looked like a bleak day weather wise, but the ground was covered in the magical white stuff....Is KEEN still on they asked? Of course, come along, it was clearly well worth the journey as everyone had a ball! WET SHOES and a fun spirit came out as snow ball fights, a new KEEN snowman/woman was built and the playground was just a winter wonderland...a very special day in a magical setting! The England twins got dressed up in jumpers and hats, Valentino and Sasha mucked in and built the new KEEN snowman and Yasmin was hell bent on attacking the camera man with a snowball, with much success I might add! Awesome effort by everyone who made the effort to get there!!
---
BIG NEWS...KEEN IS GROWING AND HEADING EAST!
We are delighted to announce that KEEN London is heading East, with a new venue and even more one-to-one fun for disabled children.
From November, we will be running sessions from our second base, at The Petchey Academy in Hackney. These will be in addition to our existing sessions in Tufnell Park and we're looking forward to welcoming many more new athletes, families and coaches. The new sessions will run on Saturdays from 12 - 2pm and we'll be able to take advantage of all the fantastic sports and games facilities at Petchey.
We know that there will be a demand for our unique blend of fun and one-to-one support and we're now fundraising fast to raise the £45,000 we need to cover our start-up and running costs. We have some funding in place but are looking for corporate and individual donors to support our move.
Of course, we're also looking for new athletes and coaches to join the KEEN family. If you, or anyone you know, would be be interested in joining us in Hackney, please contact Scott for more information.
And if you can help support our fundraising, visit our fundraising pages for all the information you need.
We can't wait to make loads of new friends and bring the special KEEN magic to Hackney!
---

KEEN London Christmas Party, 9 December 2012
51 athletes, 55 coaches and 32 parents and guests came out in force to celebrate Christmas at the KEEN London Christmas Party.
The day started with our annual KEEN's Got Talent offering where Ellamae impressed with her dancing skills and we heard the brilliant vocal talents of Judith, Sasha, James WA, Brett and his coach Jack, and later on the brother-sister duo of Ikenna and Onyi – good job guys!
Then we had a visit from our very special guest for the day: straight from his North Pole workshop, Santa came to visit KEEN London! Lots of very excited athletes received a present and some were more keen than others (not naming any names, Felix) while others were happy to sit back and let Santa come to them (again, no names, Jack).
The rest of our party was spent eating and drinking and being merry, courtesy of Sainsbury's, the dedication of our catering team (Jill, Kathleen and many others) and DJ Smiley, who once again provided the soundtrack. The music was greatly appreciated by many of our athletes, with Felix, Jack, Elias, Jermaine, Ed K, Shanice and many others creating some stunning dance routines!
This was a great end to an even greater year and couldn't have happened without all the planning, organisation and general mucking-n provided by all at KEEN London, so a huge thank you to everyone and Merry Christmas!
Photos to come soon!
---
TEEN KEEN Castle Climbing wall Tuesday 4 December
Elias, Amy, Adam and Shine are becoming experts at climbing!...Our third climbing excursion sees all four athletes not only climbing but now belaying each other too (Anchor person while the other person climbs). Adam is awesome as he climbs with ease, smiling from ear to ear while Amy and Elias have progressed from climbing only six feet to over twelve in only three visits. This is an awesome level of progress and next term we are increasing TEEN KEEN by an extra session per month!
---
TEEN KEEN Ten Pin Bowling Wednesday 23 November
Another high octane event with James Wilson-Austin and G1444iverny hitting it off trying to out bowl each other once again...the coaches were no match for these two as strike after strike so James narrowly win this epic battle! Sasha, being the relaxed person she is was happy hitting down the odd pin, smiling from ear to ear!
See photos from TEEN KEEN in 2012...
---
Swimming at Archway Pool 18 November
James, Nathan D, Giverny and Sasha joined 20 other athletes and over 30 coaches at this awesome venue. The flume ride, waterfall, current ride were awesome and the beach style entrance made entering the water easy for everyone. New athletes Iulen and Jermaine had a blast, while Yasmin spent the whole session splashing anyone she knew. Nuno and Elias enjoyed putting their heads under while Manolis was overjoyed with excitement the whole time. The most pleasing thing to see was how many smiles were to be seen. Back here in January!
---
TEEN KEEN Castle Climbing Wall Tuesday 13 November
Our second climbing adventure took place at the impressive Castle Centre in Stoke Newington. A much easier journey ensured that everyone arrived relaxed and ready to attack the impressive rock faces
at this awesome venue. Our Climbing experts Elias, Adam L and Aimes were joined by Shine and Yasmin. The confidence of our athletes is a sight to behold and demonstrates that physical challenges are well within reach for our youngsters.
---
KEEN does magic! Sunday 11 November 2012
We had two very special visitors to KEEN when Alan and Jill (and their bright orange hair!)
turned up to KEEN to woo everyone with their special talents....the magic string and pencil
trick went down a treat and Ernie was convinced he knew how it was done... Jack loved
the Punch and Judy show while Jermaine and Aaron K got really involved in singing and clapping.
The highlight of the day was cops and robbers which truly appeared to be magic... how ever do they
do that??... was the popular cry!
---
TEEN KEEN Mile End Climbing Wall Wednesday 7 November 2012
After an awfully long commute for some athletes and their parents TEEN KEEN had it's first climbing adventure... An awesome evening's climbing began with Elias overcoming his initial fear and getting
himself up higher than he'd ever been before. Adam L was a reveleation too as he comfortably climbed to the ceiliing, lots of confidence and a huge smile! Aimes after initial reservations, had a ball on the ropes and shouted "I love climbing".
Sasha once again showed how great a leader she is by belaying the other athletes as well as getting to the top of the wall in double-quick time! It was decided that as climbing was so successful, TEEN KEEN in two weeks would also be a climbing session but at another venue.
---
Kaush, Millie and Cameron carry the Olympic torch for KEEN
Kaush ran on 21 July (day 64). Scroll along the video until 12.47 and you'll see her
http://www.bbc.co.uk/torchrelay/day64
Millie ran on
22 July
(day 65). Scroll along to 9.29 and you'll see her appear from around the corner! http://www.bbc.co.uk/torchrelay/day65

More coverage of the Gold Challenge Boccia event in the Islington Gazzette

---
KEEN hard at play at Boccia in the Ham & High

---
Canoeing/Canal Boat trip, May 2012, Pirate Castle, Camden
We had another very enjoyable day on the canal at Pirate Castle in Camden. After a thorough safety briefing, everyone got the their life-jackets on and hopped on board, either in canoes or on the canal boat. For some athletes, this was their first ever time afloat and most of them took to it like the proverbial ducks to water!
---
Science Museum Sleepover, May 2012
A group of athletes and coaches spent an inspirational night at the Science Museum Sleepover. This very hands-on experience gave the athletes the chance to try some experiments, build rockets and learn some really cool science facts. All the athletes had an amazing time including James who won a prize for the best green car design, Adam L who loved all the shiny objects and Amy who became a telescope expert. The coaches didn't have the best night's sleep but everyone agreed it was a night to remember!
---
KEEN wins Best Community Project award at Kids Count awards
Five members of KEEN London were very privileged to attend an awards ceremony last night on the terrace of the House of Commons in London. KEEN London were attending the Houses of Parliament to collect a Kidscount 'Best Community Project' award and were represented by athletes James and Sasha as well as senior volunteer Emma Pearce. Chair of Trustees Alan Pattison, along with new co-ordinator Scott McDonald also attended the glamorous event. Sasha and James were thrilled to meet and have their picture taken with Olympic Gold Medallist Darren Campbell, to meet the Home secretary the Rt Hon. Theresa May and the Deputy Speaker Nigel Evans, and to be in such an historic and iconic British location.
James said "Liverpool and Chelsea are playing tonight but this is so much better, this is one of the best things I've ever done!". Sasha said "I am so excited to be with Members of Parliament and to have met Darren Campbell."... The smiles on their faces were there for all to see and they both represented KEEN London with immense pride.
---
KEEN IS 10!
2012 is a huge year for KEEN, not least because it's our 10th birthday!  As everyone knows, the best way to celebrate a birthday is with cake, games and balloons and that's just what we did at our party on 29th April.
When KEEN first started, there was just a handful of athletes and coaches but, at our biggest ever session, we were joined by around 150 athletes, coaches, parents, trustees and fundraisers - a real testament to the hard work of everyone who has been involved in the last 10 years. There was face-painting, pinata-bashing and cake-eating.  All topped off with a rousing rendition of Happy Birthday and, of course, a record-breaking hokey-cokey.
Thank you to everyone who made it such a special event.
---
Olyimpic torch relay
— 21, 23 and 26 July, 2012
As the excitement around London 2012 builds, we're thrilled that three members of the KEEN London family have been selected to carry the Olympic torch as it makes its way to the opening ceremony. Coaches Kaush and Millie, and Co-ordinator Cameron will be carrying the flame in the final stages of its journey to the Olympic Stadium. They were chosen because of the great work they do with the KEEN and their commitment to the athletes and their families. Each of them will carry the flame for around 300 metres before passing it on.
Cameron says, "This really is a once-in-a-lifetime experience for us all and we're so proud to be doing it for KEEN. We hope that as many of our friends as possible will come and cheer us on".
| | | | | |
| --- | --- | --- | --- | --- |
| | | | | |
| | | | | |
| Kaush will be carrying the flame on 21st July in Waltham Forest | | Millie will be in Bromley on the 23rd July | | Cameron will be in Lambeth on 26th July - the day before the opening ceremony! |
Read the article about Cameron in 'This is Bristol'.
We'll provide more details when they are available.
---
Underwater Adventures – London Sea Life Aquarium
— 11 March, 2012
Away from the frantic fun at a normal session, KEEN went on a water world exploration at the London Sea Life Aquarium. 39 Athletes, 17 parents and 27 coaches all enjoyed the delights of a morning surrounded by animals from their rivers and seas.
For some this was an entirely new experience visiting the aquarium and for others it was a great chance to see the improvements recently made. Louis is the resident KEEN expert on animals and acted as a tour guide for his coach explaining the habitats, water temperatures and diets of each creature. Joe J, Aaron and Sam B were thoroughly absorbed in looking into the tanks of big fishes. Julie-Ann was a bit more timid especially when it came to the sharks, but quickly got over the fear. A new feature of the aquarium is the penguins and Judith particularly enjoyed watching them swim, jump and dive about. Nathan D set out on a mission to "find Nemo" and after much exploration he did in fact find him as well as few of his brothers and sisters.
The aquarium was great fun for all – Ellamae and Daniel enjoyed it so much that they even went round it twice!
Our thanks to the wonderful staff at the aquarium for allowing us to avoid the queues and for your support inside. Thank you to the parents who stayed with their athletes – your support was crucial. The coaches who gave up their time and did their best keeping our athletes safe, thank you for your help. Finally to the athletes who had a great time, thanks for making it a fun event.
---
KEEN WINS IN FIRST TEAM LONDON AWARDS
— 1 March 2012
We have always known what an amazing group of people our coaches are — and now theyíve got an award to prove it!
KEEN London coaches picked up the Best Team Award in the Increasing Youth Opportunities category at the first Mayor of London's Team London Awards on 1st March.
The Awards celebrate the positive effect volunteering can have in communities and recognise the unsung heroes who give up their time to help others.
KEEN was represented at the award ceremony by Emma Pearce, Androulla Kolatsis, Charlotte Lake and Patrick Smears. Arsenal player Kieran Gibbs presented their award and they also met Mayor of London Boris Johnson and the eveningí's host, comedian Hardeep Singh Kohli.
Speaking about the Awards, Boris Johnson said, "I am always deeply humbled by the heroic stories of the thousands of volunteers I meet each day, who are playing their part in helping to make this the best big city in the world".
Patrick says, "It was a real privilege to attend on behalf of KEEN London, and we are all extremely proud of the hard work that all the KEEN London coaches put in, every week, to make a difference to the lives of children facing huge challenges."
Photos courtesy of James O Jenkins.
---
I
cy Fun - Ice Skating
— January 29th 2012
Sunday was a mix excitement for many and apprehension for some – but a great turnout of 38 athletes supported by 62 coaches came along for Ice Skating and Alexandra Palace.
For some athletes like Pardis, Lulu and Elias, being on the ice was as natural as walking on land. Their confidence must have been infectious as many of the first time skaters quickly were overcome with the excitement of a new experience. David and James Q did fantastically well given that trying to stay upright was a challenge.
Well done to all the other athletes who did amazingly well and for the coaches who supported them to do so.
A special mention to Rebecca who after only her second time on the ice is an absolute speed demon. Mum emailed me after to say they plan to buy her a pair of skates — so watch out for next year, she may set a new ice-speed record!
Thanks to all the amazing coaches (especially the ones who were tentative about getting on the ice), the parents who stayed to watch or help and the wonderful staff at Alexandra Palace who helped make it a fantastic day
See the gallery for photos…
---
KEEN's Got Talent Christmas Party

— December 11th 2011
Back by popular demand the theme for our Christmas Party was KEEN's Got Talent and from the "talent on show" it did not disappoint.  In the lead up to the day we had a few talent Sundays helping to inspire and encourage the athletes. Peter Gardini the magician, Derek Paravicini the savant pianist (at the creative: space concert) and a show "the Magician's Daughter" all served as inspiration for our own talent show.
As with all major events it is necessary to have financial support and this year we were fortunate enough to have this from the Morris Charitable Trust. Without their help it would have not been the success it was.
It was incredible turn out of people, a record 54 athletes, 48 parents and visitors supported by 87 all came along. To help open the show we were lucky enough to a breakdance crew from the UCL Dance Society kick off the proceedings. Then we were treated to an array of talents from the athletes: Ellamae performed a beautiful ballet piece; Ernie was dynamic on his ACDC air guitar solo; Onyi and Shanice
both sang powerful ballads; Andrew G had the crowd in laughter with his comedy routine; there was drama with Eastenders inspired skit by John-Jo, Ed K and Giverny; Mason and Dante performed a story told with puppets; Ella displayed her musical prowess with a rendition from the Sound of Music; Lulu and Brett showed off there amazing hoola-hooping skills; there was an epic star wars Jedi battle between Andrew K and Jonathan and it was as if one half Wham had come to perform when Hamilton sang "Last Christmas".
Away from the delights of the KEEN's Got Talent there was plenty going on. Face painting, arts n' crafts and a popular favourite decorating (and especially eating) gingerbread Christmas tree biscuits. For those with more energy we had not one, but two bouncy castles to try wear some athletes out.
To fuel all this performing, creating and bouncing a lavish spread of food was provided. A special thank you to all the families (and some volunteers) who brought plates of food – just like any good Christmas meal people looked pretty full and satisfied.
KEEN's Got Talent could not have managed without its hosts Cameron (the unfunny one) and especially James (who was the talented humorous one). James himself capped off the show with a heart stirring song and I think it brought a few tears. The final performance was from a Salsa troupe again from the UCL Dance Society.
To round off an amazing day Santa came with a sack full of wonderful gifts for the athletes and judging by their excitement they were very pleased to see him.
A massive thank you to everyone who helped with the day – from our regular coaches, the trustees, new volunteers from Hands on London, Campbell House and UCL, parents, the UCL Dance Society, DJ Smiley the Morris Charitable Trust and of course the athletes themselves it was fantastic occasion.
See photos in the gallery...
---
---
Tea, biscuits and special chairs — Afternoon Tea with the Mayor
— November 13th 2011
You know life is going places when you're invited to afternoon tea by the Mayor of Islington. The worshipful Mayor Phil Kelly and councillor Catherine West kindly entertained members of KEEN (or it might have been us who entertained them!) – Alan our chairperson, Emma a senior coach, Cameron the coordinator, Anna a KEEN mum and her two amazing boys/KEEN Athletes Jonathan and Andrew.
It was a very exciting opportunity for all, but in particular for Jonathan and Andrew. In between a lavish spread of biscuits, cake, tea and fruit there was plenty to do. We talked about KEEN and what makes it fun, how it supports families and how the council could support us. We proudly got to show off our new KEEN cookbook and discuss experience of cooking down the road at the business design centre.
The two athletes got to explore the Mayor's office and also the council chambers. Once inside they both had the privilege of sitting in the Mayor's very own special chair, but it was the microphones that captured their attention the most – across the Public Address System the boys gave a rousing rendition of the "hokey cokey".
Before leaving Jonathan and Andrew tested everyone's knowledge of Star Wars (I have to say I severely overrated my expertise in this area!). The trip obviously was a memorable experience as the next day Jonathan was boasting at school about meeting the Mayor.
Our sincerest thank you to Mayor Phil Kelly and councillor Catherine West for the experience and the chance to enlighten you about the great work of KEEN. We'd love to see you both at a session to meet the rest of our lovely coaches and athletes.
See the gallery for photos…
---
Show time: The Magician's Daughter
— November 20th 2011
Jacksons Lane theatre is multi-art's theatre in Highgate and was the venue our KEEN session. 37 athletes, 6 parents and 38 coaches came to see the show "The Magician's Daughter".
The show was inspired by Shakespeare's "The tempest" tells the story of Miranda's daughter adventures across a magical faraway island. Using a blend of puppetry and song this show was entirely different experience from our typically energetic Sunday sessions.
Our thanks to all the staff at Jacksons Lane for accommodating our group, especially to Becky and Tim. For more information on Jackson's Lane Theatre such as upcoming shows and courses for children see http://www.jacksonslane.org.uk/
---
Musical Madness: Creative Space Concert

— October 30th 2011
A few KEEN parents are regulars at the Creative:Space concerts and it was on their recommendation KEEN decided to attend the event. 24 athletes, 11 parents and 22 coaches all came to enjoy in the day.
The concert featured the Adriano Adewale Group, Mike Poyser on the tuba and renowned pianist Derek Paravicini (a musical savant who is blind and has severe learning difficulties). Both our athletes and coaches enjoyed a great time interacting with the music through the use of instruments, dance and or course fun.
The "Creative:Space" events are unique, fun and interactive concerts specifically designed for disabled children and their families to enjoy music, dance and craft activities in a safe, relaxed environment. If you want further information on this and the other great work the charity create does, please see http://createarts.org.uk/
Our thank you to Create, especially Anna Schilling and Nicky Goulder for hosting such an amazing event!
See photos from the gallery...
---

Abra-KEEN-dabra: Magic Workshop
— October 16th 2011
KEEN's Got Talent took its first step in preparing our athletes for the big event on December 11th. We had a magician come visit KEEN last Sunday
The wonderful Peter Gardini came and put a performance and workshop for our budding magicians.
From the opening act a large crowd gathered and were enthralled in the performance. Pretty soon Peter was had members of audience up as assistants helping to perform tricks. James was a very adept stage hand and definitely has future in magical performance. In part two, Peter worked with small groups and individuals helping to teach fine magic tricks. Onyi, Gabriel, Lord and Judith were all attentive students.
Aside to his skills in magic, Peter was also very handy with the guitar. Our sessions ended, as always, with a hokey cokey – but this time we had an excellent musical accompaniment!
A huge thank you to Peter for giving up his day, you put on an excellent show. If you are looking for a magician/performer please check out his website www.astonmagic.co.uk and support him. He gave his time for almost no charge and as a small charity this make a big difference. Thank you to all the wonderful coaches and of course the athletes who got involved – we are expecting big things of you for
KEEN's Got talent
—
Cameron
See photos from the gallery...
---
SPLASH OUT: SWIMMING SESSION


— 9 October 2011
After our late mini-heat wave there was nothing better than cooling off for a swim. 22 KEEN athletes and 34 KEEN coaches turned up to get wet at on Sunday. The staff at Swiss Cottage Leisure Centre were able to again hire out to us the exclusive use of their teaching pool for the afternoon.
There was no shortage of excitement as form the word "go" the athletes and coaches were changed and straight into the pool. Ed K and John-Jo lead the way and were like fish in water. Toby who doesn't often come to sessions also made an appearance and pretty soon was giving John-Jo a race for his money. Jonathan and Andrew were right at home playing spaceships and pirates on the high seas. There were some less confident swimmers, but they did not lack courage. Gabby and John made a great effort getting in and experiencing the water.
A thank you to all the parents who helped with the changing of athletes, the coaches for making the effort to come along and Haley and her team at pool for a fantastic afternoon — Cameron
See photos from the gallery...
---
LEGOLAND DAY OUT




—

17 August 2011
As KEEN has its own holiday over the summer school break, we don't usually run any events. But when Autism London kindly offered a trip to Legoland to our athletes, we jumped at the chance!
For many this was a totally new experience and one they were unlikely to forget. Lukas really loved making his own Lego characters, while Stefan, after the 4D movie said, "I've never seen anything like it!" Sam and his parents Ingrid and Gordon loved the trip saying it was "nice to go with other families/ volunteers who are familiar with children with special needs." Nathan's mum Lisa was just so happy that with help of her volunteer (Kaush) her son was able to engage and enjoy it. All agreed that being able to fast track through queues made such an important difference to the children's experiences. A big thank you Ethney and Autism London who organised the event and to everyone who helped make it an amazing trip.
---
ONE HUNDRED AND EIGHTY...
Help us raise funds with the National Charity Darts Marathon 2011.
We're delighted to be teaming up with the UK Sports Association for People with Learning Disability who are organising the 2011 National Charity Darts Marathon. During the week of 16–23 September, teams across the country will be competing in a four hour darts marathon, hoping to score as many double-tops and raise as much money as possible.
Find out how to get involved...
---
JOIN THE EXCITEMENT AROUND LONDON 2012...
TRY OLYMPIC SPORTS...
AND RAISE VALUABLE FUNDS FOR KEEN LONDON!
With next year's Olympic Games on our doorstep, here's a fantastic opportunity to try a new sport or challenge and raise funds for KEEN London.
The Gold Challenge gives you the chance to test your sporting prowess by trying out Olympic sports. You can take part as an individual or a team, it's easy to get involved and every pound you raise will support our unique work bringing one-to-one fun to disabled kids.
Find out how to get involved...
---
Ahoy me maties: Canal Boat and Canoeing @ the Pirate Castle
– 26 June 2011
When London get's hot there's no better place to cool off than in water. So it was lucky KEEN London went Canal boating and Canoeing on Sunday's hot summer heat wave. 36 KEEN athletes and 33 KEEN Coaches made their way to the Pirate Castle on Regent's Canal in Camden.
Darren and John, our canoeing instructors were fantastic as we had a few nervous paddlers as well as some very enthusiastic ones. In the big blue and yellow bell boats the KEEN athletes and coaches were paddling up and down the canal with a fair bit of splash. It was great to see so many first time paddlers giving it a go.
Jim was the Canal boat captain and did a great job of ferrying us up and down the canal. The athletes and coaches had lots to keep them busy. Going through tunnels and under bridges, passing large expensive houses and part of London Zoo, waving to other boats and people on the towpath and feeding the ducks scraps of bread (and sometimes feeding themselves too!).
Well done to all the coaches who supported the athletes, to the parents who came to watch (and did their best to find the venue) and of course to The Pirate Castle for helping to make a fantastic day out – Cameron
See photos from the gallery...
---